Online Raffles – Legal or Illegal? ✔️ Laws & Regulation
In this post, you learn all about online raffles and how to organise one legally. We will begin by defining what is considered a lottery by the gambling authority, followed by the difference between a raffle and a lottery. Next, you will read about the types of lotteries that require licences by the UKGC.
After that, we will go through the most important rules and regulations raffle organisers must consider. We will briefly talk about social media raffles, followed by a couple of examples of popular lotteries in the country. Lastly, we have prepared answers to the most frequently asked questions on the topic.
Online Raffles Laws & Regulations
Often times, people or companies use online raffles to raise funds for charity. Whether it is an individual or an organisation, there is some sort of gain through ticket selling. First, the prize is announced, then the cost of each ticket. After that, a winner is drawn at random to receive a said reward.
Since there is a monetary exchange and an element of chance, online raffles (just like all other types of lotteries) are considered gambling. As such, online raffles fall into the jurisdiction of the UKGC, therefore, organisers must comply the authority's rules and regulations. Here are the most important things to consider to ensure your online raffle legality:
But before we take a closer look into the laws and regulations, we will outline the difference between lottery and raffle. Then, we will cover the primary type of licences needed for holding a raffle. After we have done all that, we will tell you more about the online raffles laws and regulations that must be followed in the UK.
Lottery VS Raffle
Undoubtedly, there are many similarities between lotteries and raffles; in fact, some are, technically, lottery. Confusing, we know! Allow us to elaborate. The term 'lottery' is used to describe raffles, tombolas, and sweepstakes. According to the UKGC, a lottery is a type of gambling that consists of these three fundamental ingredients:
Participants pay a fee to enter a game.
There is a min of one prize.
Winners are drawn randomly.
Now, let us tell you the main traits of raffles. For starters, there must be a guaranteed jackpot winner according to UK rules and regulations. Normally, legal raffles are run within a time limit. Furthermore, legitimate raffles sell a limited number of tickets. Lastly, raffle rewards are set at a fixed return, while lottery jackpots grow in prize. If you are eager to test your luck, we suggest you do it at the best UK lotto sites.
The UGKC Licences and Regulates Online Raffles
As we mentioned above, the main regulatory body in the country is the UKGC. This is because lotteries and certain prize draws fall into The Gambling Act 2005. There are a couple of licences that organisers might need to ensure the online raffle legality. These are either operating licence or personal management licence, depending on the specific situation. This table shows which type of lotteries require a UKGC permit and which do not:
Small Society Lottery
✔️ Requires a UKGC permit
Large Society Lottery
✔️ Requires a UKGC permit
Local Authority Lottery
✔️ Requires a UKGC permit
Customer Lottery
❌ Does not require a UKGC permit
Private Society Lottery
❌ Does not require a UKGC permit
Work Lottery
❌ Does not require a UKGC permit
Residents' Lottery
❌ Does not require a UKGC permit
Incidental Lottery
❌ Does not require a UKGC permit
Moreover, a remote gambling licence is required for online raffles. This is because the ticket sales and communication between the participants and organisers is via the Internet (e.g., Facebook and Instagram) or over the phone. However, the good news is that organisers might not need a lottery operating licence, but those cannot run for private or commercial profit.
Running a Raffle for Profit
As you can see, there are many things to consider before holding an online raffle. We have taken the extra time to go through the latest laws and regulations so that we can nicely summarise everything in one place. Probably, the most important thing to remember is to raise money through charity gambling instead of organising raffles for commercial or personal gain. Actually, running a raffle for profit is illegal in the UK.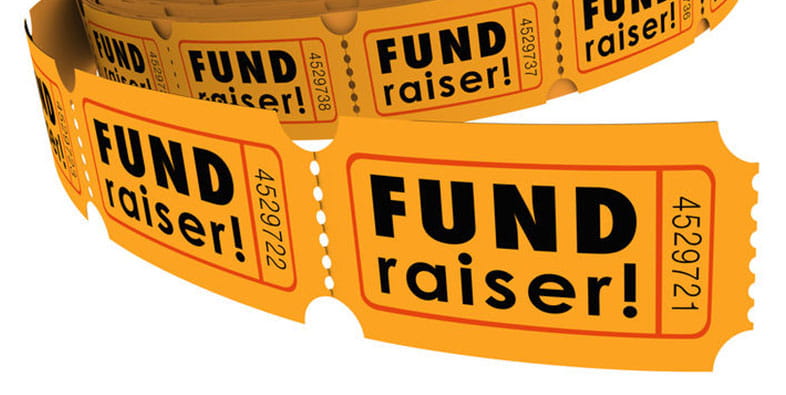 Advertising an Online Raffle
Lotteries (including raffles) can only be promoted for charities and other good causes, as per the latest UKGC regulations on advertising and promoting raffles online. It is strictly prohibited to run an online raffle for personal or commercial gain. Despite it being illegal, you might have seen many people organising and promoting lotteries on social media.
Furthermore, many of these are unlawful, so the UKGC works closely with sites like Facebook to tackle this issue. Promoting such lotteries often breaches the site's terms and conditions, meaning that the admin account can be removed. Those running online raffles illegally commit a criminal offence and can be prosecuted. In case the individual is found guilty, they could be fined, imprisoned, or even both.
Selling Tickets
One of the main traits of raffles is that participants purchase a ticket to enter the competition. Since raffles fall into the UKGC, there is a set of rules and regulations that organisers must consider when holding an online raffle. Before releasing the tickets, a licence must be obtained from the UKGC or the local authority because the sale is arranged remotely, over the Internet.
Also, there are specific limits about the amount that can be spent on ticket sales for a single prize. However, there are no limits on donated rewards. Besides, each ticket's price must be the same, and a ticket must be provided for every entry. Business cannot use raffles to profit or donate cash to good causes – the collected funds from ticket sales must be used for prizes or expenses.
Organising an Online Raffle
Here are further rules and regulations that raffle organisers must follow. If the tickets are available to the general public, then the organisation running the draw must register with the local authority. Nonetheless, the promoter is held accountable for ensuring that the raffle complies with The Gambling Act 2005. As per the act, organisers are required to sell tickets for the exact price printed on the slip.
Furthermore, every ticket must have a recognisable and unique reference number. In addition to that, the raffle organiser is required to keep an official sales record. These records must include information about the exact number of sold tickets and where the sale occurred. Moreover, if the raffle required a licence, the organisers must submit a 'return' record to the relevant authority.
The 'return' report must be submitted within the specified time limit and include the number of printed and sold tickets. It is important to note that it is illegal to sell raffle tickets at a discounted price or give them out for free. Lastly, if you are wondering, 'is it legal to hold a raffle for personal gain', allow us to remind you that it is not.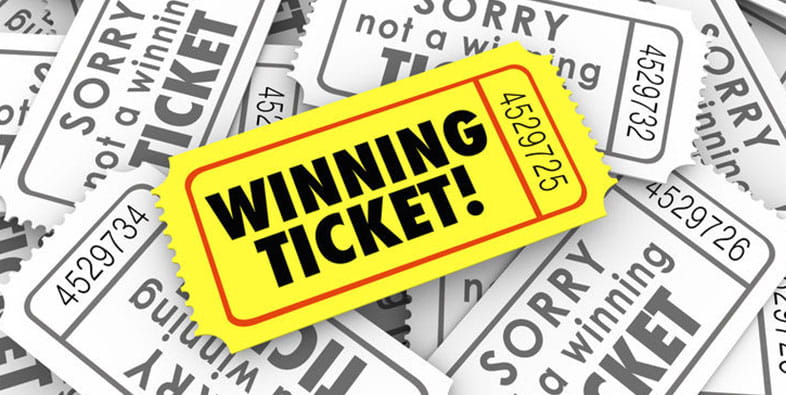 Picking an Online Raffle Winner
We are finally moving to the fun part – the prize draw! However, this may not be as fun for organisers because there is a set of rules that must be followed in order to comply with the UKGC regulations. The raffle results must be publicly published as soon as the winner is picked. It is important to note that the announcement should ensure that sensitive information like addresses is not identifiable.
All ticket holders must be notified where and when the prize draw is going to take place. On a separate note, high-value prizes may attract VIPs or press reporters for additional online advertising and promotions. Finally, online raffle organisers must comply with the latest GDPR rules for storing and using personal information. Those who do not follow the guidelines outlined by the UKGC are technically running online raffles illegally.
Facebook & Instagram Raffles
Certainly, social media and, more specifically, Facebook has changed our daily lives. However, not always for the better. One major issue on the platform is the murky world of Facebook raffles. Sadly, there are individuals that organise unlawful online raffles that sell tickets but do not draw a winner, or worse, do not donate a single penny to charity.
As per the online raffles laws, this is entirely illegal, and the UKGC works with social media networks and other sites to prosecute the criminals. We encourage you to notify the UKGC or the social media platform directly if you see any such lotteries. However, not all online raffles are illegal scams trying to take your money. On the contrary, many legitimate lotteries support those in need and do a lot of good for the community.
Popular Online UK Raffles & Lotteries
Currently, there are over 150,000 charities across the UK, each supporting a good cause and helping the community. However, not all of them have generous donors that sponsor their activities. Therefore, many organisations run online raffles legally as a means to raise funds for their noble causes. If you would like to participate in some charitable gambling, we suggest you check out some of the most trusted and respected raffles and lotteries in the country.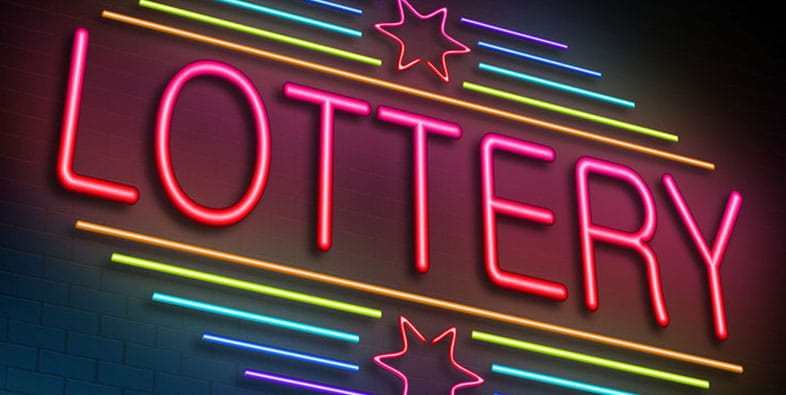 Health Lottery Raffle
The Health Lottery is easily one of the most popular group of lottery societies. Participants can place an affordable bet for a chance of winning a jackpot. Also, for every £1, 0.20p is donated to health charities in the UK. Each of the 12 lottery society takes in the draws and gets an equal share of revenue to allocate to the respective good cause.
Moreover, The Health Lottery falls under the jurisdiction of the UKGC because of its nature. Therefore, each of the 12 lottery societies holds a licence from the gambling authority. Plus, you can buy tickets directly from your local shop or newsagent. With any luck, you might get a winning combination and cash out up to £250 at participating Post Offices or call The Health Lottery helpline.
Heritage Lottery Fund
Another great organisation is the Heritage Lottery Fund which works to preserve history for future generations. This national lottery supports multiple projects across the UK and continuously adds new ones to its list. The Heritage Lottery Fund grants funds to both individuals and organisations to preserve national heritage in all forms.
As per the latest laws and regulations, The Heritage Lottery Fund donates portion of every ticket purchase to a good cause. The total amount is entrusted and separated between the 12 distributors; the National Lottery Heritage Fund is one. However, the decision about which projects are approved is entirely independent of the government.
Popular Online Raffle Questions
Hopefully, this guide has helped you understand the importance of running online raffles legally. However, if you are still asking, 'Is it legal to hold a raffle for personal gain?', then continue reading. Below, we have prepared answers to the most popular online raffle questions in the UK.
🎫 Is it illegal to have an online raffle?
No, it is not. However, as per the latest online raffles laws and regulations, this activity cannot be used for personal or commercial gain. Also, there is a set of rules and regulations that organisers must follow when running an online raffle. For instance, you might need a remote licence by the UKGC.
💻 Can I participate in an online raffle?
Of course, you can. Brits can choose from hundreds if not thousands of legitimate online raffles. The Health Lottery is among the most popular online UK raffles and lotteries. You can purchase a ticket online as well as in a high-street shop. Plus, this organisation donates 20p for every £1 it gets from ticket sales.
📜 Do you need a licence to do online raffles?
The short answer is yes, however, there are complex rules and regulations about how the UGKC licences and regulates online raffles. We encourage you to double-check with the UKGC and your local authority for each specific case, as not all raffles fall under the same category.
👨‍⚖️ Is it legal to make money from raffles?
No, it is not, as per the UKGC rules, running a raffle for profit is illegal. While you may see many online raffles on social media, not all of them comply with the law. Therefore, gambling authority is working with social media platforms to prosecute criminals who break the law.
❌ Is it legal to hold a raffle for personal gain?
According to The Gambling Act 2005, it is illegal to hold a raffle for personal gain. Furthermore, advertising and promoting raffles online is only allowed for charities and good causes. Organisations or individuals who fail to comply with the regulations commit a criminal offence and could be prosecuted, fined, and jailed.