Biggest Parlay Ever Won ✔️ Top 10 Largest Parlay Payouts
Sport
Winner
Parley Payout
Parley Odds
Horse Racing
Steve Whiteley
£1.45 million
12/1
Horse Racing
Fredd Crags
£1 million
2,000,000/1
Football
Unknown Malta Bettor
£585,000
683,738/1
Horse Racing
Darren Yates
£550,000
25,051/1
Multiple Sports
Anonymous Punter
£500,000
1,666,667/1
American Football
Unknown Bettor
$442,643.40
12/1
Basketball
Unknown Las Vegas Bettor
$305,000
61,000/1
Football
Unknown Bettor
£223,145.51
41,548/1
Formula 1
Richard Hopkins
£165,000
1 500/1
American Football
Unknown Bettor
$24,767.07
33/100
The Biggest Parlay Win Info – What is a Parlay?
Before we can jump into the biggest parlay bet ever won, we will provide some general information on parlay bets. In standard sports betting, you place a bet on a single game or event. In parlay betting, you instead place multiple bets at once for different games.
Your chances of winning a parlay bet are smaller, but the rewards for winning are much more significant. Payouts are fixed once a bet is placed, even if the odds shift as the game progresses. As such, it is crucial to plan your bets ahead of time and be confident in your decision. Another valuable tip is to compare the odds at different sportsbooks, and play with the best ones.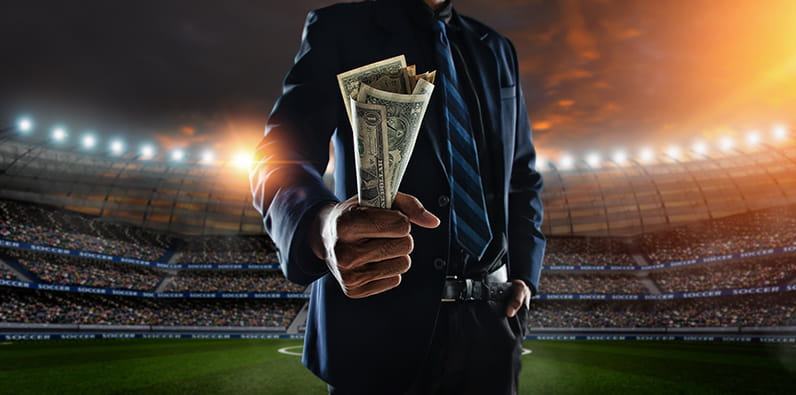 Finally, you should note that parlay bets are riskier than regular sports bets. If even one prediction in your parlay is wrong, you will lose the entire bet. Making a parlay bet is a huge risk with an equally huge payoff, which is why the following winners can be considered some of the luckiest people alive. Obviously, you can place parley bets at each of the best sports betting sites.
1. Biggest Parlay Win Ever in Horse Racing
We start with the biggest parlay win ever on our list with a horse racing bet from March 2011. Steve Whiteley was a heating engineer in North Tawton. Due to a free promotion, he would visit the Exeter racecourse and participate in the Tote Jackpot. The aim is to predict six winners on a card for the chance to win a huge prize. Similar bets can be found at the best horse racing betting sites.
Whiteley placed Semi Colon (2-1), Black Phantom (12-1), Ammunition (16-1), Mr Bennet (16-1), Lundy Sky (5-1) and Lupita (12-1). Lupita had not won a single race in the last 26 races it participated in and the jockey, Jessica Lodge, had no prior wins. Everyone at the racetrack was excited as Whiteley kept winning each race, with the bookies themselves being amazed at the possibility of such a huge winner.
I'm not a horse racing man, I only go once or twice a year. Steve Whiteley, Tote Jackpot Winner
In the end, Lupita won the race and sealed Whiteley's predictions, bringing him a whopping prize of £1,445,671.71. He claims only to visit horse racing events once or twice a year, and the horses he picked mainly were at random. The man would use his money to get first-class plane tickets and take his wife on vacation. We believe that after such an incredible win, he has earned his break.
2. Fred Craggs Turns 50p into £1m With One Bet
Before Steve Whiteley, the world of horse racing had another big winner with Fred Craggs. A fertilizer salesperson from Thirsk, New Yorkshire, Fred would frequently place small bets as a hobby. In February 2008, he would place a 50p eight-horse parlay bet at a local William Hill betting shop. According to a William Hill representative, this was the most amazing bet since betting shops were legalised in 1961.
All eight horses had to win for his bet to succeed, but that was no easy task. The odds were stacked against him at nearly 2,000,000/1 so imagine his surprise when on his 60th birthday, the man found out he won £1m after going to place another bet. Ironically, the last winner was a horse called A Dream Come True, and his first winner was Isn't That Lucky.
I've never spent more than the price of a packet of cigarettes on a bet. Fred Craggs, 2008's Biggest Horse Racing Winner
Craggs mostly followed his instinct when placing the bet, which brought him the largest parlay payout in his life and was nominated for a spot in the Guinness Book of Records. Despite his enthusiasm, the man would keep quiet about his win to surprise his family. This stunning win shows that luck favours all, including low rollers, so you don't need to break your bank to win big.
Not all big winners have made their identities public. Some remain anonymous for various reasons, such as the man from Malta with the biggest parlay win in November 2011. November was a month of big wins for many people, but this person defied all odds and won a huge prize from his 19-leg parlay bet with just €1.
The bet was placed at William Hill and featured predictions for 19 matches, such as Norwich vs Arsenal, Swansea vs Manchester United and Southampton vs Brighton. The most important one was the prediction of Liverpool beating Chelsea away at 7/2. This match brought the odds to a staggering 683,738/1, and with 19 games, if even one were to fail, his whole bet would fall apart.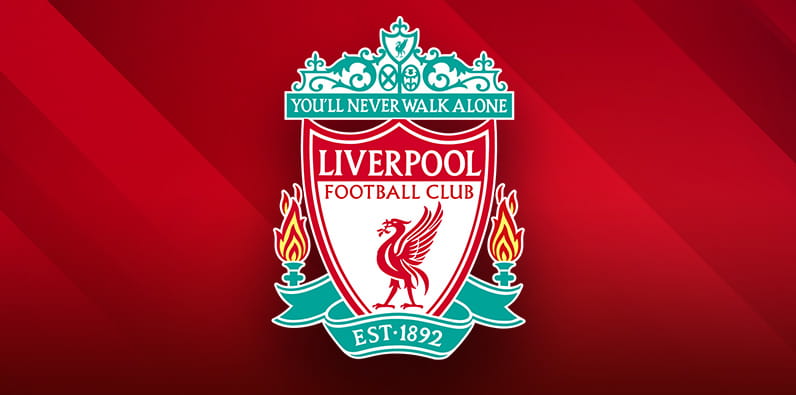 After a suspenseful day with 18 correct matches, it seemed like his bet would crumble until a lucky shot in the last three minutes by Glen Johnson sealed the win. The man would then win €683,739 against the overwhelming odds. Luck is always fickle, and things could change at any moment, which is why betting on football is so fun and exciting.
4. Darren Yates and the Magnificent Parlay
Everyone is familiar with Frankie Dettori and his incredible streak of wins at Ascot. The 28th of September 1996 was a monumental day for many, including Darren Yates, a compulsive gambler from Lancashire with a troubled business. He had placed his hopes on a parlay bet that Dettori would win all seven races.
None on that day could predict what happened. Frankie himself doubted he would win more than a couple of races and the odds of winning all seven were 25,051/1. Many punters went against those odds regardless and believed in the young jockey's ability. As the day went on, both bookies and gamblers were on the edge of their seats as Frankie kept winning races.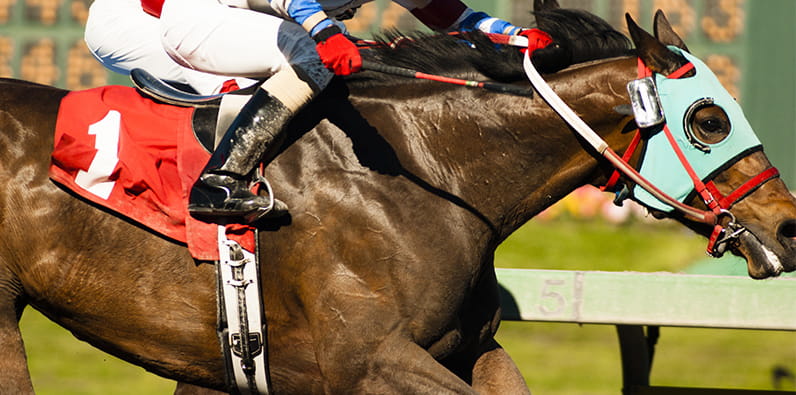 Eventually, Frankie would win his seventh race with Fujiyama Crest, forever marking him and his horses as heroes. The gamblers who believed in him rejoiced at this victory. Darren Yates, who had missed Frankie's races due to playing football, was ecstatic to receive his biggest parlay ever won at around £550,000. Meanwhile, Dettori would become a world-renowned jockey, and Fujiyama Crest would retire as his pet.
5. Huge Win on Multiple Events
As parlays are made up of several wagers at once, you can bet on different sports events as Mick Gibbs did in 2000. This gentleman had previously won a football bet on Manchester United in 1999 and won £157,000. This time, he would visit the same William Hill betting shop for a bigger reward.
The man's new bet involved several different sports, such as football, rugby and cricket. The bets included predicting the top five English league champions, the rugby union Premiership winner, and more. He would have to face huge odds of 1,666,667/1 with just a simple 30p 15-leg parlay. It was a bold gamble, but the man was certain in winning.
It's like winning the Lottery twice. It's the biggest win I've ever dealt with. Mrs. Dykes, Manager of the William Hill Betting Shop
When Bayern Munich beat Valencia in the 2001 UEFA Champions League, the bettor claimed around £500,000 with his last prediction coming true. He overcame the odds a second time with one of the biggest parlay bet ever won for multiple events and inspired others to try similar parlays as well. Adding various games can be fun, as it lets you enjoy a variety of fantastic sports events.
The US is also fond of parlay bets, and one of the most popular betting markets are moneylines. This wager means the team simply has to win, instead of guessing a score spread, with a + or – indicating the underdog and favourite, respectively.
For those of you who don't know, the + and – signs are used in American odds. Check out our detailed article Betting odds explained to learn how to calculate and convert different betting odds formats. A good combination of moneyline selections can net you the biggest parlay win ever, as an anonymous gambler in Las Vegas discovered. He would place a $4,000 parlay bet for seven American football matches.
The matches were a mix of college football and NFL games. This gambler predicted Maryland beating Penn State at +1200 and +500 on Liberty vs Virginia Tech. Many of the matches were very close calls, so the bet was incredibly risky.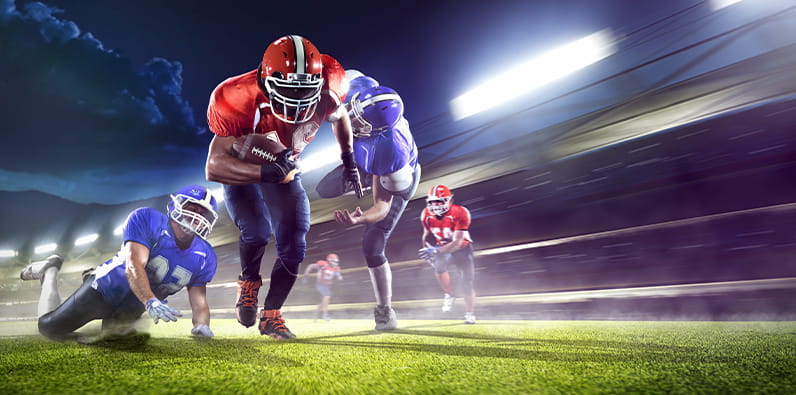 In the end, the gambler correctly predicted all matches and won an amazing $442,643.40. The ticket was saved when the Pittsburgh Steelers avoided a loss by the Dallas Cowboys, sealing the win at the very end of the game. It may have been a significant risk due to the high initial wager, but we hope this gambler enjoyed his prize.
7. Big Parlay Win on Basketball
Las Vegas seems to host many winners as this anonymous punter in March 2016 proved by scoring his biggest parlay payout on basketball. He would place a $5 parlay on 15 basketball games at a William Hill betting shop. The punter may be anonymous, but his victory has certainly left its mark.
The ticket mostly contained winners for college basketball, such as Wisconsin, Arkansas, and Ohio. But the ticket also included two NBA teams, Detroit Pistons and Golden State Warriors. The odds came up to 61,000/1, and the 15 matches meant there was plenty of room for error. But as is evident by now, luck favours the bold.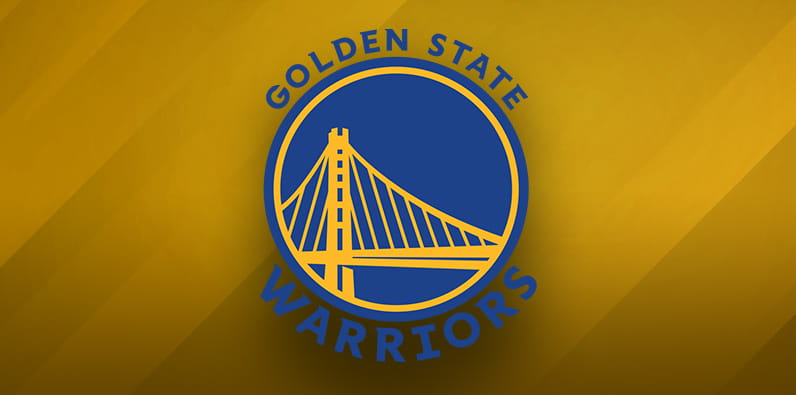 The NBA game had to go into overtime, and Golden State seemed to be losing the match. In the last second, Stephen Curry (who is one of the best basketball players ever in our opinion) made one last shot and scored a win for his team and the gambler. This anonymous person won $305,000 and walked away with a true slam dunk of a parlay for just $5.
Sometimes Christmas miracles can come true, as this unknown man from Suffolk would find out. In December 2016, he would place a £5 parlay bet on 20 football teams at a local BetVictor sports betting shop. These matches took place over three days, so it was certainly an anxious time for the punter.
The matches included Chelsea, Manchester United and Tottenham, with his odds of winning being 41,548/1. All twenty teams had to win, and at first, it seemed like everything was going well, but many of the later matches were won by a slim margin in the last few minutes. After several exciting days, it all came down to Tottenham vs Burnley.
The presents for the family might just be a bit bigger than normal this Christmas. Unknown Gambler, 20-Match Parlay Winner
Tottenham won with a goal in the 71st minute, and the punter won his bet. His prize was even boosted by £15k due to BetVictor's price promise, leaving him with a total of £223,145.51. The man was delighted to receive the reward for his biggest parlay ever won and would use it to make his family's Christmas night even more enjoyable.
9. Richard Hopkins Bets on The Future
Sometimes, to get the biggest parlay win, you have to be very patient. Richard Hopkins from Peterborough was amazed by a 13-year-old kid's go-karting skills when he watched him race against his son. Hopkins then decided to place three bets, two separate and one parlay, that this child would become a Formula 1 champion ten years later.
The £50 parlay bet, which was placed in 1998, claimed the child, Lewis Hamilton, would win his first race by the time he was 23, and he would become world champion by the time he was 25. The parlay had odds of 1500/1 along with 200/1 and 500/1 for the two separate bets. It seems almost impossible to predict events that are so far in the future.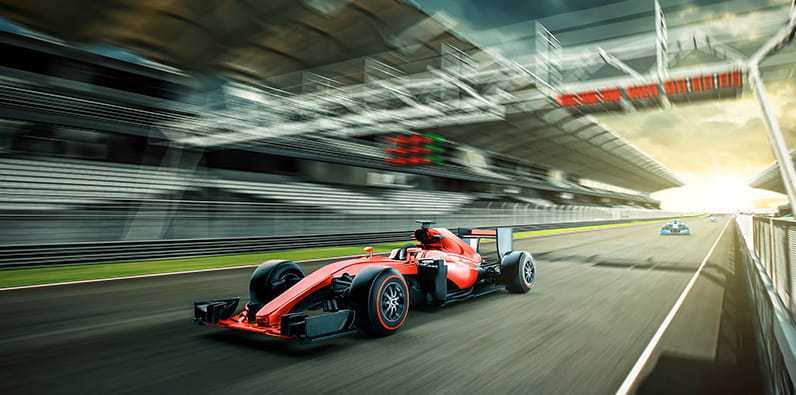 Yet Hopkins seems to have foresight, as Hamilton won his first race at 22 and a year later became world champion. All three bets combined won him a total of £165,000 with the parlay alone being £75,000. This win was not just a lucky guess but clear proof that Hopkins had a knack for recognising future talent and he knew how to bet on motorsports.
10. Beginner's Luck in American Football
You don't need to be experienced to score the biggest parlay win ever. Luck is still the biggest factor, meaning anyone can try their hand at it, such as this gambler in 2020. For $2, the anonymous gambler made a 9-pick parlay with several NFL teams. It would be the first bet this gambler placed on the DraftKings website.
The predictions were a mix of moneyline bets, such as Indianapolis Colts winning their match, point spreads and even predicting player achievements. Although many of them were safe bets, some of the wins were due to very close calls. He would also had to hope that the players would put on an excellent performance and achieve the milestones in his bet.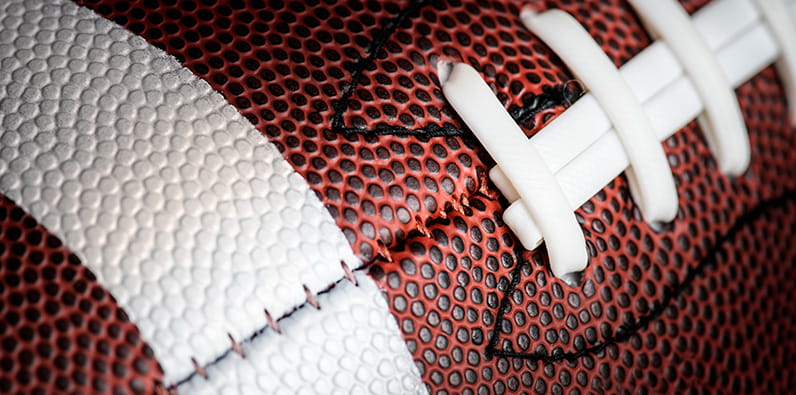 Luckily, everything worked out splendidly, and this bettor managed to win $24,767.07. Although one of the players, Drew Lock, had been heavily injured during the year, he managed to score the required passes and seal the win. The unique excitement and last-minute victories are the reasons why sports betting is so popular.
Biggest Parlay Bets FAQ Section
In this short section, we will answer any pressing questions you may have about the biggest parlay ever won. Learn more about the strategies used by parley gamblers and how they managed to win. You can even find some details on parlay betting itself, such as odds and payouts.
❓ How do parlay bets work?
A parlay bet is essentially a collection of several bets made at once. It is a very risky bet, as you need to win every bet to succeed, and the odds are frequently unfavourable. However, those that win will receive much better rewards than placing single bets. Check your odds carefully before you decide to take on a parlay.
💰 Can low rollers get the biggest parlay win?
As evidenced by the biggest parlay ever won by a beginner you don't need to be a high roller to place a parlay bet. Many winning parlay bets were made with small amounts of money so that anyone can enjoy them. As the odds are much greater than normal bets, you can expect better prizes if you win.
🏎️ What sports allow for the largest parlay payout?
Nearly every sport allows for huge parlay betting prizes, from football to motorsports. All you need to do is choose your favourite sport. Some people such as Mick Gibbs also make parlays on different sports, allowing for even bigger payouts. Note that payouts are determined by your odds and become fixed after making a bet.
🤔 How many bets can be placed in one parlay?
The biggest parlay ever won with the most bets is one man's football parlay in December. He bet on 20 matches occurring over three days for a grand Christmas prize. Although big bets like this seem lucrative, remember that if even one prediction is off, the entire parlay falls apart. Make sure you have prepared properly.
🏆 How to win parlay bets?
Although you can somewhat strategise based on the performance of players, there is no winning strategy. It is still a game of luck, and many of the big winners such as Fred Craggs and his horse parlay worked on instinct rather than plans. Most importantly, remember to have fun as you watch the thrilling sports games.
🥇 What is the biggest parlay ever won?
Among the many lucky winners on this list, the biggest parlay ever won is Steve Whiteley's horse racing parlay. With a simple £2 bet on the Tote Jackpot, he was able to win £1.45m. Despite the overwhelming odds, which included betting on a rookie jockey and a horse on a losing streak, Whiteley's luck eventually prevailed.