▶️ The Highest Paid WWE Wrestlers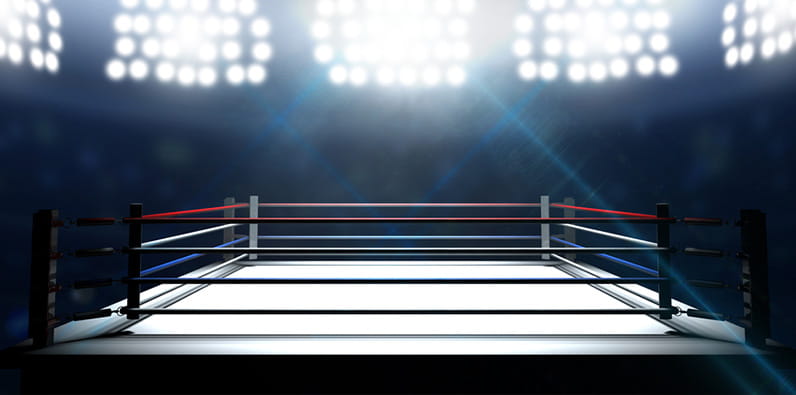 Many of the super athletes we will mention come from humble beginnings but were able to turn to good account their passion for wrestling. This kind of dedication is what drove some of them to carve their own way into Hollywood or to become world-renowned influencers, fighters, and trainers. Above all, these men and women know how to be at the top of their game, whatever it is they do. You can stay on top of this article by using the quick navigation below.
How We Rated the Top 10 Highest Paid WWE Wrestlers
Taking into consideration the net salary is rarely enough when it comes to the entertainment industry, but that was exactly our goal diving into this. Instead of estimating the lifetime earnings of WWE superstars (which we have done already), we were only interested in how much they netted at the peak of their wrestling careers. We didn't factor in alternative streams of income like Hollywood roles, personal branding, or fight sports, which, historically, professional wrestlers do a lot of. Read along to see the names of the richest folks to have stepped on the ring, arranged in ascending order.
Highest Paid WWE Wrestlers in 2021
10. Stephanie McMahon
Being one of the most recognizable Chief Marketing Officers has stood Stephanie McMahon in good stead, reaching the heights that she was able to reach. Add to that her on-screen performance as a wrestler, and you might start to understand how well-deserved her success is. The sum total of Stephanie McMahon's annual salary is around $1,5 million. As the CBO of WWE, she is paid $730 000 per year. She gets paid to the tune of $716 000 for performing on the ring. Those statistics certainly befit someone on the list of the best female wrestlers.
Name
Stephanie Marie McMahon
Wrestling Name
Stephanie McMahon
Net Worth
$76 Million
Year Born
1976
9. Braun Strowman
With current salary of $1.9 million, Braun Strowman definitely deserves the status of a superstar. If not his monstrous stature, then the massive paycheck surely will be enough to tell how much credit he gets for being part of the WWE. Looks may be second to performance, but not in Braun Strowman's case. He scoops in healthy amounts of royalty money from merchandise sales and branded items.
To give you a better idea of what the life of a WWE superstar looks like, we will quote the daily income of Braun Strowman, which is around $7,307. Most professional athletes would be happy to receive that in a month, but then, not everyone is a 6'8" giant.
Name
Adam Scherr
Wrestling Name
Braun Strowman
Net Worth
$3 Million
Year Born
1983
8. Shane McMahon
Although often perceived as the type that was born with a silver spoon in his mouth, Shane Mc Mahon earns his paycheck on the ring as everyone else. His $2.1 million annual income makes and the fact he competes make him one of the WWE highest paid wrestlers. As his influence in his father's company continues to grow, growth in affluence is bound to follow.
So far, Shane's monthly salary stands at around $175, 000. While he is not so much a wrestler as he is an ambassador, it is all fine by Shane McMahon, who admittedly wanted to 'spend more time with his boys'.
Name
Shane Brandon McMahon
Wrestling Name
Shane McMahon
Net Worth
$100 Million
Year Born
1970
7. Bill Goldberg
Even at fifty-something years old, the eyes of the fans are fixed on Bill Goldberg. His 2020 contract stipulated him to participate in two TV matches a year but promised a hefty $3 million in return. A done deal that pretty much every professional athlete would agree to. The Myth's name is already in the hall of fame, but he doesn't seem to slow down. However, he is treated more like a special attraction, with the sparse appearances available only on a pay-per-view basis. This special contract will be in effect until 2023.
Name
William Scott Goldberg
Wrestling Name
Bill Goldberg
Net Worth
$14 Million
Year Born
1966
6. Becky Lynch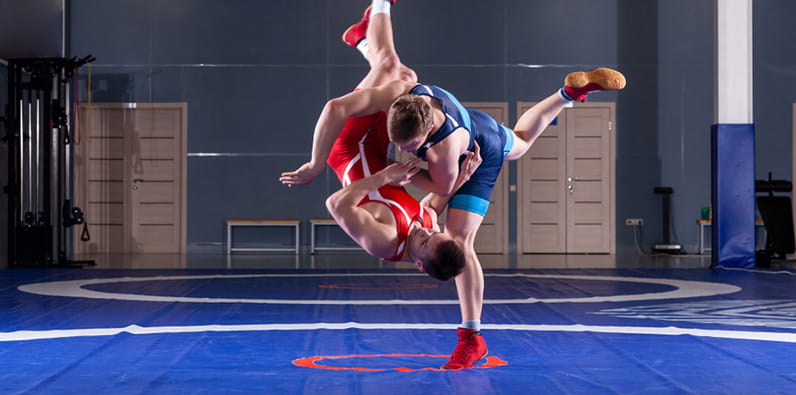 Becky Lynch saw first-hand what 'living the American dream' really means. Hailing from a small town in Ireland, she is now the top-paid WWE wrestler in the female roster. Her salary is $3.1 million per annuum according to an official report of Forbes. Some sources go as far as to put it at $5 million, but we are not that convinced this number is realistic. The $3.1 million annual salary is a big upgrade from the former $350 000. No doubt, hard work and dedication played their role in the promotion.
Name
Rebecca Quin
Wrestling Name
Becky Lynch
Net Worth
$4 Million
Year Born
1987
5. Triple H
Triple H's salary is representative of what it means to be one of the top paid WWE wrestlers and the boss of the federation at the same time. He's also the owner of NXT brand and the vice president of Talent Relations. Not to mention that his wife – Stephanie McMahon – is one of the female top paid WWE wrestlers. The amount Triple H takes on a yearly basis equals $3.9 million. That is when you combine all wrestling-related sources of revenue combined. In 2020, The Game's salary as a professional wrestler was $3,3 million, while the COO job paid him $730 000 per year.
Name
Paul Michael Levesque
Wrestling Name
Triple H
Net Worth
$150 Milllion
Year Born
1969
4. Randy Orton
Randy Orton made a name for himself as a 'legend killer' and became one of the most controversial competitors on the male roster. There is nothing controversial about Randy Orton's salary; however, everyone agrees that it's huge. In the fiscal 2020 his salary was $4.5 million. Royalty checks, merchandise, and PPV sales also contribute to the annual revenue of 'The Legend Killer'. He is still as big of a threat on the ring as he is a threat for the top spot in the list of the highest-paid WWE Wrestlers.
Name
Randal Keith Orton
Wrestling Name
Randy Orthon
Net Worth
$16 Million
Year Born
1980
3. Roman Reigns
Roman Reigns singlehandedly defeated John Cena, Brock Lesnar and the Undertaker, which is an achievement nobody else can brag with. His pay is commensurate to the achievements and fame he has earned throughout the years. According to the latest information, Roman Reigns salary is about $5 million. At the age of 34 years, he has already accumulated a commendable $12 million net worth. The fans are so crazy about Roman Reigns that it wouldn't surprise us if he gets a promotion or a manager position in the WWE.
Name
Leati Joseph Anoaʻi
Wrestling Name
Roman Reigns
Net Worth
$13 Million
Year Born
1985
2. John Cena
John Cena is a man who needs little introduction. He is something of a household, having appeared both on the small and big screen countless times. With a face so recognizable, it's absolutely no surprise that the WWE still pays John Cena an annual salary amounting to $8.5 million. This is the figure reported in 2020.
The breakdown of this number would be a challenge because a superstar of this status is usually a contractor of many companies and businesses. If you've been wondering what one of the WWE highest paid wrestlers has been up to, you might want to check the upcoming 'Fast and Furious 9', starring John Cena.
Name
John Felix Anthony Cena Jr.
Wrestling Name
John Cena
Net Worth
$60 Million
Year Born
1977
1. Brock Lesnar
Brock Lesnar is one of the richest, biggest and strongest competitors in the WWE. In 2006, he decided to branch out into MMA and actually did pretty well. In 2012 he returned to wrestling, and this is when panic and fear set in. He became such a terrifying figure for fans and competitors alike that his every move was followed with bated breath. Even nowadays, Brock Lesnar earns about $500 000 per show. His annual salary is $12 million a year. That puts him at the very top of the highest-paid WWE wrestlers.
Name
Brock Edward Lesnar
Wrestling Name
Brock Lesnar
Net Worth
$28 Million
Year Born
1977
Top Most Well Paid WWE Wrestlers – Honorable Mentions
Some very big names couldn't make it to the top 10 most paid WWE wrestlers despite the good effort and loyal fans. We, being big fans ourselves, can't help but mention these absolute legends who are also quite wealthy and have given their all for the sport. Yes, some of them still compete despite the risk of injuries due to their advanced sports age. We know that a true fan will recognize the names of these honorable mentions and appreciate us for featuring them here. We talk at length about the richest WWE wrestlers in another article, which you can check if interested.
4. David Michael Bautista ($16 Million)
Dave Bautista was one of the 'better later than never' wrestlers. He waited until he was 33 years old for his debut in the WWE. Off to a slow start, he picked up momentum and quickly became the crowd favorite with his freakish physique and imposing stature. Standing at 6ft 6 inches, he was able to power his way through to six world champion titles and make a good buck in the process. His salary gravitated around the $1 million mark at his good years in the WWE.
In 2021, Dave Bautista signed with Classic Entertainment & Sports and started his career in MMA. But however big and bad he was, an unsuspected talent is what made Bautista the most money. Securing the role of Drax the Destroyer in the 'Guardians of the Galaxy' and the blockbuster 'Avengers' boosted his bank account like no other project he's been in. Number crunchers say he received more than $4 million in salary just for being featured on 'Avengers: Infinity War' and 'Avengers: Endgame'. When you think about it, there is something true about sportsmen being good actors.
Name
David Michael Bautista, Jr
Wrestling Name
Dave Bautista
Net Worth
$16 Million
Year Born
1969
3. Mark William "The Undertaker" Calaway ($17 Million)
The Undertaker is a nickname of mythical proportions in the folklore of World Wrestling Entertainment and WWE betting sites alike. What's more, Mark William (the man behind the nickname) has a good figure of lifetime earnings to his name. The majority of his earnings come from his wrestling career, which solidifies him as one of the top 10 highest paid WWE wrestlers of all time. An entertainer in all but name, his are the most grandiose of performances on the stage of the WWE. Sadly, The Undertaker never made it to the movies.
Having no acting career or well-known personal brand makes you realize just how successful the Undertaker was as a wrestler. Even in his last year as an active wrestler (2020) his salary amounted to $2.5 million. He bid farewell to the squared ring in a heartfelt Survivor Series. The 2018 figure was close too, coming in at $2 million. Mark William sure left his mark on professional wrestling and made a good living while his active years lasted.
Name
Mark William Calaway
Wrestling Name
The Undertaker
Net Worth
$17 Million
Year Born
1965
2. Christopher Keith Irvine ($18 Million)
Between professional wrestling, his band, books, and a podcast, Christ Jericho didn't have much time to make a foray into Hollywood. That didn't matter much wealth-wise to the New York-born Jericho, who rightly became one of the top paid WWE wrestles. In 2017 his salary in the WWE was $750, 000. Sadly, this was the year when the scandal leading to his departure took place. However, 15 years in World Wrestling Entertainment was enough for Christ Jericho to accumulate the better part of his fortune.
When he was not in the ring, Jericho was actively promoting his band Fozzy, touring around the country and composing music. It's hard to estimate what part of his wealth does concert revenue account for, but stage performance sure made him even more popular. In his own podcast (called Talk is Jericho), he invites fellow wrestlers and other interesting people of all trades. Let's not forget that Jericho himself is a jack of all trades being the author of quite a few books for a man of his claim to fame.
Name
Christopher Keith Irvine
Wrestling Name
Chris Jericho
Net Worth
$18 Million
Year Born
1970
1. Paul "Big Show" Wight ($20 Million)
One of the athletes in the world tour that you have to see to believe they are real. The Big Show is, indeed, very a real and accomplished man sitting on the receiving end of a $850 000 annual paycheck. Here we are talking about consistency again. He didn't accumulate his $20 million overnight. The Big Show has been part of the world wrestling federation since 1999. Not only is he one of the top 10 highest paid WWE wrestlers, but he is also one of the biggest WWE wrestlers in the history of televised sports.
Name
Paul Wight
Wrestling Name
Big Show
Net Worth
$20 Million
Year Born
1972
Frequently Asked Questions About the Top 10 Highest Paid WWE Wrestlers
It's understandable if you have lost track of the top earners in the WWE given that stars rise and set all the time. Things are that dynamic that we are always kept at the edge of our seats – one of the millions tune in to the World Wrestling Entertainment channels every day. Here are the common questions the fans are asking themselves.
💰 Who are the top paid WWE wrestlers?
We have prepared a list of the top paid WWE wrestlers of 2021 featuring those of the competitors who have the biggest salary. There you can find the names of Roman Reigns, Randy Orton, John Cena, and other superstars of that caliber.
💸 How much do WWE wrestlers make?
The top-paid WWE wrestler Brock Lesnar makes $12 million a year only in salary money. The average WWE superstar gets paid around $250 000 to $350 000 annually. However, a promotion can raise the salary to a number well above a million, depending on the circumstances.
👨 How old are the top paid WWE wrestlers?
John Cena and Brock Lesnar were born in 1977, which makes them 43 years old as of this year. Roman Reigns was born in 1987 and is 33 now. Randy Orton – another top-paid wrestler – has made history by becoming world champion at the age of 24.
🥇 Who is the WWE highest-paid female wrestler?
Becky Lynch is the name that comes to mind when speaking of female WWE wrestling. She is the top-paid diva on the roster and a fan favorite. Her annual salary exceeds that of Stephanie McMahon and is believed to be upwards of $3 million.
📝 How do WWE wrestlers get paid?
Just like the rest of the workforce in the USA, WWE stars are paid according to the terms and conditions of a contract. Pay is negotiated as per yearly basis and depends on-stage appearances. In the case of legend Goldberg, a couple of performances a year are enough for a $3 million contract.
🏆 How much do WWE wrestlers get paid for shows on the network?
If your name was Brock Lesnar you would get $500, 000 for a show. Most sidekicks on the roster can only hope to make as much for a whole year. Goldberg got paid $2 million for the super fight with The Undertaker at Super ShowDown in Saudi Arabia.
👩 Is Stephanie McMahon among the top 10 highest paid WWE wrestlers?
Stephanie McMahon is actively competing and getting paid for that $716 000 a year. She is also the CBO of WWE, so that job pays her a $730 000 net annual salary. The influence she's had on the industry as a chief brand officer wasn't left unnoticed and had paid dividends in various ways.